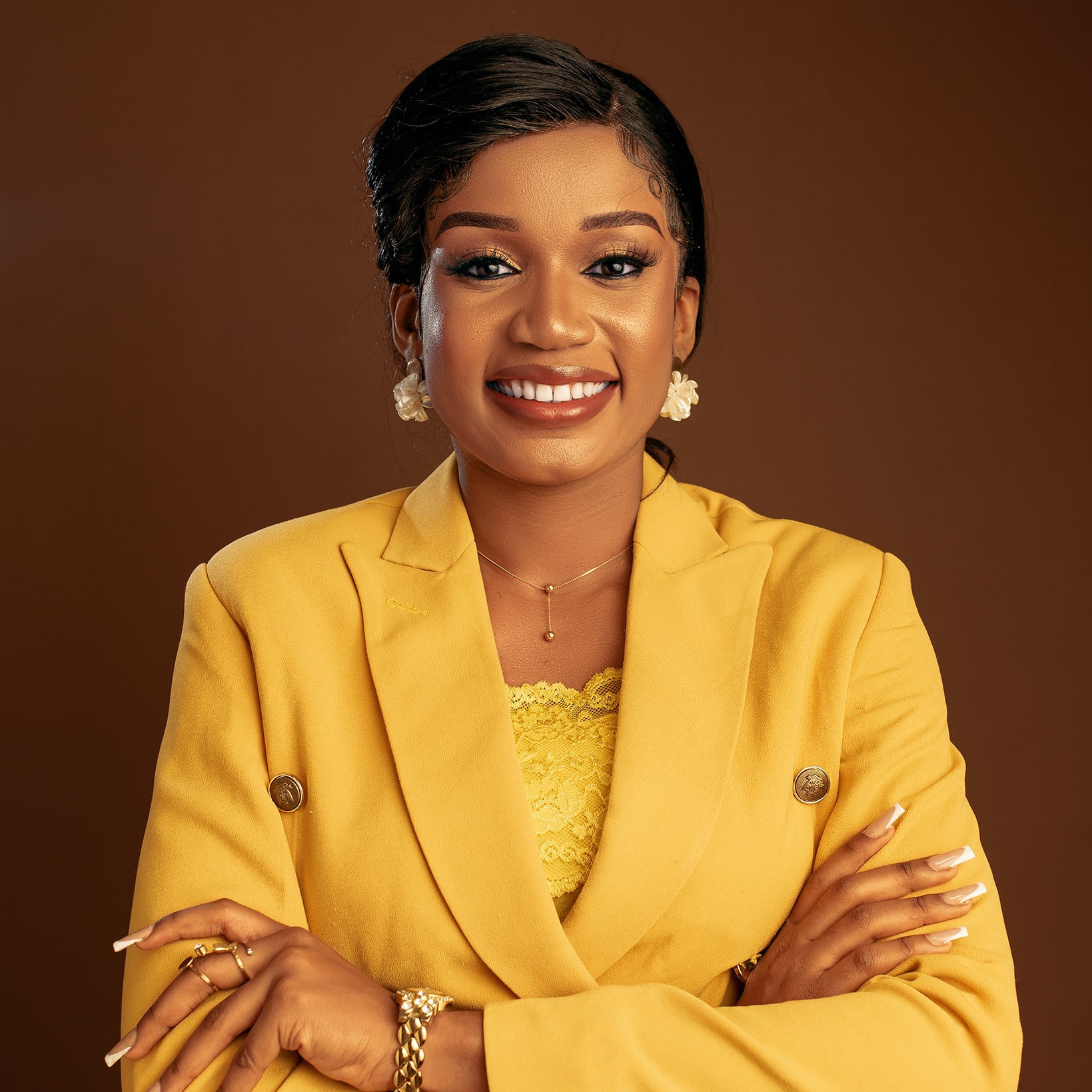 Sommy Wonder
Transformational Coach, CHANGE CREATORS
Sommy Wonder (Okeke Chisom Precious) is a transformational coach for CHANGE CREATORS with strength in helping them gain clarity of purpose, maximize potential and build outstanding character for personal and societal success. 
Since achieving the SDGs necessitates a transformation of economies, societies and human behaviour, Sommy Wonder stands in the gap through coaching, facilitating change in existing leadership thinking and mindset.
She also works uniquely with young women as a transformational catalyst to help them overcome the crippling power of self-sabotage and self-doubt, products of identity crises hindering them from maximizing their potentials.
As one focused on investing knowledge and skills in young minds of Africa, leading them to live as productive members of the society, she has been trained by Dr. Mike Oladipo in his phenomenal leadership school, MOGi Global Leadership School on effective leadership. She also holds a globally recognized leadership certificate from GOTNI leadership centre having being trained by Dr. Linus Okorie. 
Also, her efficiency in leading youngsters to a place of realization of potential for personal and societal success has been further furnished by Debola Deji-Kurunmi.
Sommy Wonder is the Executive Director of POC LIMITED, a consulting firm dedicated to the elevation of the quality of human life by providing cutting-edge knowledge and expertise to businesses, organizations, companies and individuals. We provide corporate training to enhance staff performance.
She is the lead coach at Change Creators Corner, her coaching programme for young people who desire to be equipped into the mastery that will lead sustainable change in our world. 
As a speaker, she also brings her expertise to the table in conferences, workshops and panels.
She recently became a licensed pharmacist who looks forward to using that platform for the elevation of the quality of life.